Some of you have watched this transformation unfold slowly over the last 6months or so via FB. For those of you who have not I apologize for holding out on you! As most of you know I am currently on my second Trek carbon frame after my OCLV 5500 cracked both chainstays & part of the BB shell. The good news is that Trek was VERY fast in replacing it due to their lifetime warrantee program. The bad news is I didn't get to pick my frame color & was stuck with a VERY bright red frame that I totally hated. After getting home from a VERY wet & dirty Tahoe century last June I discovered another crack in the paint all the way around the seat tube just below the front derailleur hanger.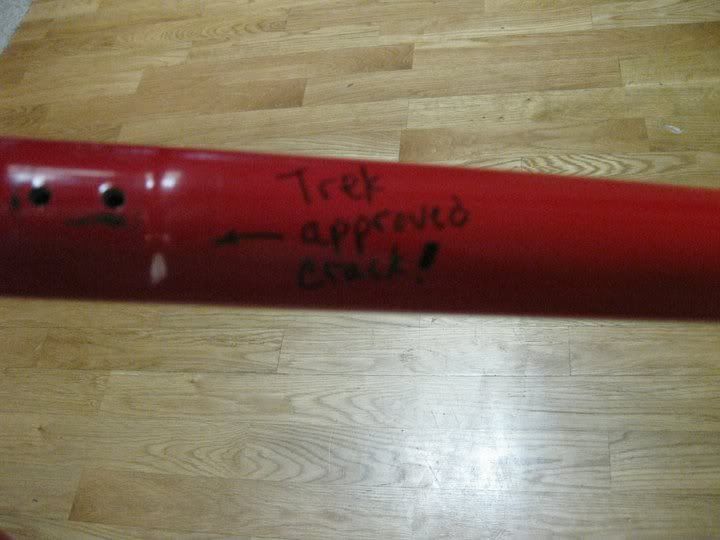 I consulted with my local bike shop and was told by them that Trek would probably deem it a cosmetic blemish and not replace it. Which is exactly what they said when the LBS owner and buddy of mine called Trek. At this point I decided well F-it, if they aren't going to honor their end of the deal I might as well paint it the way I want it because what good is their lifetime warrantee now! Over the last 6months I have also been slowly swapping out standard parts for red anodized parts to seriously pimp my ride! Enjoy!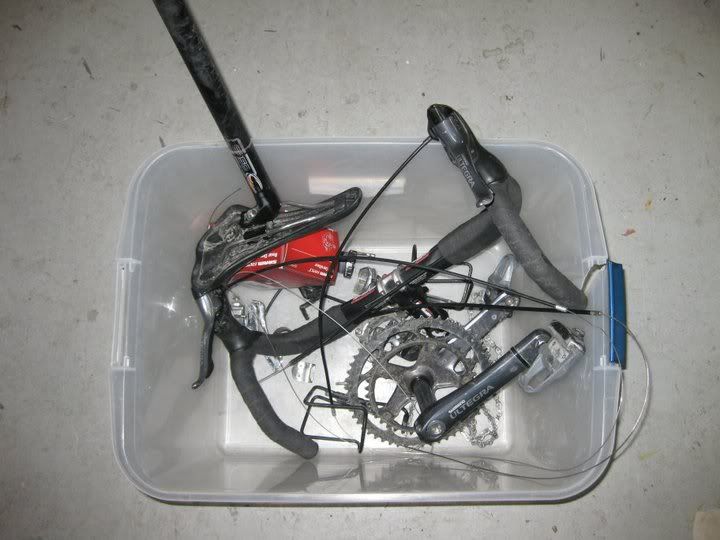 Bike in a box!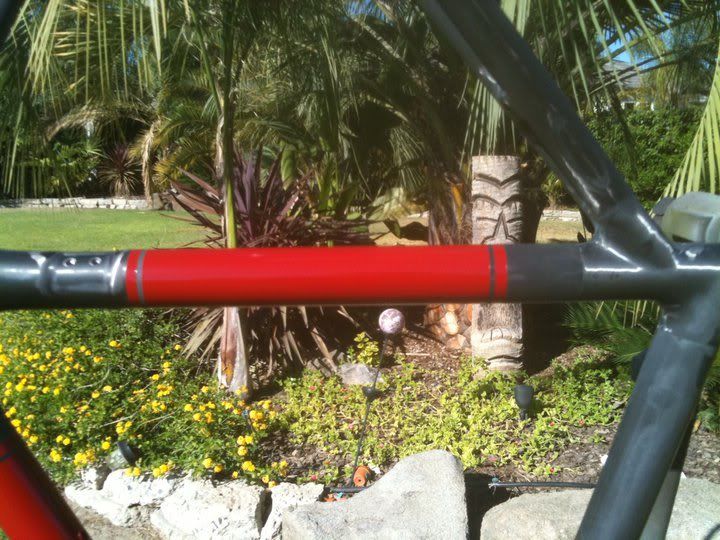 Found a guy through a couple of guys I used to race bicycles with who knows how to work with carbon fiber. Who also happens to only live 45min away from my house! He does AMAZING work with paint. I highly suggest him if any of your are thinking about a new paint job for your whip. He is also well versed in the use of bamboo bicycle construction. He rides a 'Lefty' 29er he built himself out of bamboo as his ride of choice in the dirt. One of the nicest guys you will ever meet also!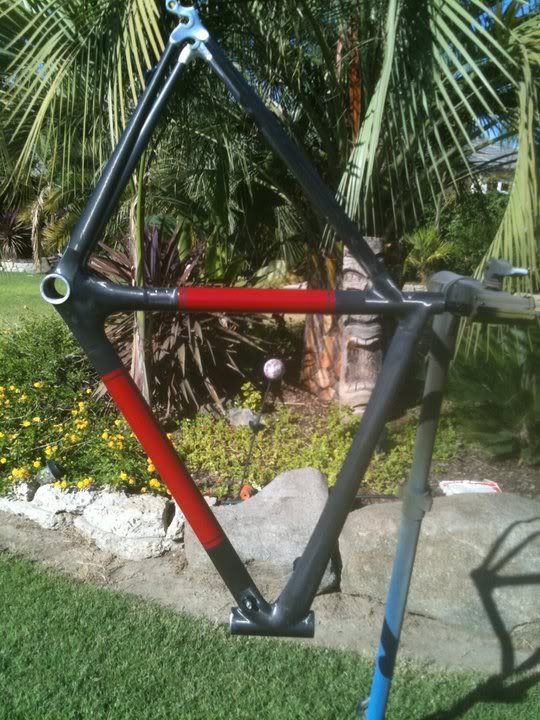 The narrow red stripes on either side of the red panel had to go!!!!! The final white looks MUCH better!